Track Information
CIRCUIT LENGTH:
2.35 miles
LAP RECORDS:
F3: 01:12.411 - Tristan Cliffe / Dallara F398-Toyota - 2010
2000: 01:15.808 - Daniel Hands / Van Diemen 01 - 2014
Classic: 01:18.023 - Nick Anstruther / Bowman BC3 - 2009
1800: 01:21.300 - Paul Britten / Van Diemen RF00 - 2014
1600: 01:22.560 - Kevin Pope / Reynard SF82 - 1989
1400: 01:25.959 - Jason Timms / Dallara 301 - 2020
1000: 01:14.412 - Jeremy Timms / Speads RM03 - 2014
Outright: 01:01.96 - Earl Goddard - Reynard 95D F3000 (Euroboss) - 2000
Unofficial: 00:57.6 - Damon Hill - Williams FW15C - 1993
STARTERS:
36 per grid
PRE-EVENT TESTING:
None, sorry.   Javelin have a track day for road cars on the 22nd but that is sold out.
FIRST MONO VISIT
27.07.1969, Austin Healey Club
Winner: Jim Yardley, Beagle Mk I - Ford
FL: Yardley. 01:30.8 93.41mph
Apart from resurfacing and kerb changes, the circuit layout is the same now as it was then - the big change happened in 1968.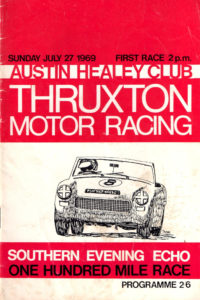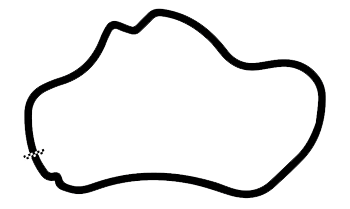 Due to Covid-19 and the situation regarding Motorsport in Wales, the Anglesey meeting has been switched.  Monoposto have been able to secure a rare opportunity to race at Thruxton, only the third time in ten years.

The race format will be 1 qualifying session and 2 races, each scheduled to be 15 minutes in length.  
As per championship regulations 1.6.8 announced in regulation bulletin 01, amended in bulletin 03 noting change of venue, that double points shall be awarded at this meeting.
CIRCUIT DETAILS
Thruxton Circuit,
Andover,
Hampshire,
SP11 8PN
Phone: (0)1264 882222
Email: info@thruxtonracing.co.uk
Web: https://thruxtonracing.co.uk/
Event Information
Organising Club: BARC
EVENT ENTRY
EVENT DOCUMENTS
Documents will appear here as they are released or updated:
Entry List V

2

(28.10.20)

Briefing

Notes
Entry Pack
LIVE STREAM
Our races at Thruxton will be live streamed on Facebook and YouTube
YouTube: youtube.com/watch?v=9w2aAUTBKHk
Facebook: www.facebook.com/247dottv
RESULTS
LIVE TIMING
NEXT EVENT