Track Information
CIRCUIT LENGTH:
2.969 miles (300)
1.984 miles (200)
LAP RECORDS (300):
F3: 01:48.480 - Robbie Watts / Dallara F302 - 2015
2000: 01:55.677 - Bryn Tootell / Van Diemen RF01 / 2017 
Classic: 01:54.313 - Jim Blockley / Ralt RT3 - 2012
1800: 01:59.324 - Tom Wheatley / Mygale SJ02 - 2022
1600: 02:05.271 - Geoff Fern / Van Diemen RF89 - 2016
1400: 01:50.007 - Jason Timms / Dallara F301- 2016
1000: 01:51.199 -Richard Gittings / Jedi Mk 6 -2016
Outright: 01:39.9.33 - Felipe Nasr / Dallara F308
LAP RECORDS (200):
F3: 01:12.267 - Tony Bishop / Dallara F304 - 2014
01:10.187 - Karl O'Brien / Dallara F307 - 2023
2000: 01:22.200 - Pedro Ferreira / Tatuus RC97 - 2014
Classic: 01:47.056 - Will Cox / Ralt RT3 - 2023
1800: 01:22.246 - Jake Mays / Van Diemen RF01 - 2014
01:20.552 - Julian Hoskins / Vector TF93Z - 2023
1600: 01:22.872 - Steve Mellish / Van Diemen RF89 - 2014
1400: 01:12.660 - Jason Timms / Dallara F301 -2023
1000: 01:15.772 - Geoff Fern / JKS TFR11 - 2014
Outright: 01:06.562 - Chris Dittmann / Dallara F312 - 2017 
STARTERS:
38 per grid (300)
32 per grid (200)
PRE-EVENT TESTING:
Friday 21st April
FIRST MONO VISIT:
02.08.1959 - 750MC
Race cancelled due to insufficent runners after too many cars failed during qualifying.

31.07.1960 - 750MC - results not known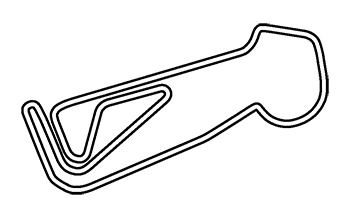 EVENT FORMAT 
Snetterton will host the opening three rounds of the 2023 Monoposto Championship.
Somewhat unusually, the circuit configuration changes between Saturday and Sunday.
Saturday will be held on the 300 circuit with two grids (20 minute qualifying and race per grid)

Sunday will be held on the 200 circuit with two grids (15 minute sessions)
CIRCUIT DETAILS
Snetterton Circuit
Norwich
NR16 2JU
Tel: 01953 887303
Fax: 01953 888220
Email: snetterton@msv.com
Web: www.snetterton.co.uk
Event Information
Organising Club: HSCC
EVENT ENTRY
EVENT DOCUMENTS 
Documents will appear here as they are released or updated, although the organising club's own website may have the most up to date version.
RESULTS
LIVE TIMING
NEXT EVENT