Track Information
CIRCUIT LENGTH:
2.433m (11 corners)
LAP RECORDS:
F3: 01:24.470 - Tony Bishop / Dallara F307 Mercedes - 2022
01:23.891 - Karl O'Brien / Dallara F307 Mugen - 2023
2000: 01:29.066 - Kevin Otway / Van Diemen F4 - 2017
Classic: 01:29.666 - Peter Venn / Anson SA4 - 2017
1800: 01:33.984 - Ben Stiles / Van Diemen RF82- 2021
1600: 01:37.861 - Chase Owen / Ray GR13 - 2016
1400: 01:24.073 - Jeremy Timms / Dallara 301-Suzuki - 2016
1000: 01:26.728 - Billy Styles / Jedi Mk6 - 2022
01:26.049 - Dan Gore / Jedi Mk6 - 2023
Outright: 01:12.276 - Adam Carroll - A1GP-Ferrari - 2009 (01:10.902 in qualifying)
(pre-2003) 01:09.593 - Nigel Mansell / Williams FW11 - 1986
STARTERS:
38 per grid
PRE-EVENT TESTING:
Friday 6th July (Indy Circuit)
FIRST MONO VISIT: (to be confirmed)
Mono's first meeting in 1959 was on the Indy circuit, but this is the GP layout.
31.03.1985, Brands Hatch Racing Club
(2.614 miles 1976-87 configuration)
Winner: George Whitehead, WRA
FL: Whitehead 01:35.6 98.42mph.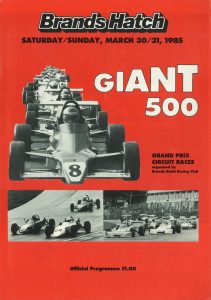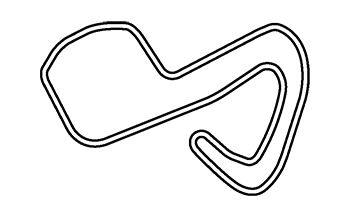 EVENT FORMAT
The race format will be a double header i.e. 1 qualifying session and 2 races.    Grid for race 2 is decided by fastest laps of race 1.   Each session is scheduled to be 15 minutes in length.  
Monoposto only has one grid at this meeting, with a maximum of 38 race starters.   If over subscribed, a reserve list will be in operation.   There may be some late withdrawals and a number of reserves may qualify in anticipation that others suffer misfortune and have to withdraw. 
We have also been granted the use of the pit garages for this meeting. Details of garage allocations will be given later.
CIRCUIT DETAILS
Brands Hatch Circuit
Fawkham
Longfield
Kent
DA3 8NG
Tel: 01474 872331
Fax: 01474 874766
Email: brandshatch@msv.com
Web: www.brandshatch.co.uk
Event Information
Organising Club: MSVR
EVENT ENTRY
EVENT DOCUMENTS
Documents will appear here as they are released or updated, although the organising club's website / virtual noticeboard may have a more recent version of a document.
RESULTS
LIVE TIMING
NEXT EVENT