Track Information
CIRCUIT LENGTH:
1.6404 miles
LAP RECORDS:
F3: 00:54.955 - Robbie Watts - Dallara F302 - 2015
2000: 00:56.330 - Robin Dawe - Toms Toyota 036 - 2021
Classic: 00:57.872 - Jim Blockley - Ralt RT3 - 2013
1800: 01:00.424 - Tom Wheatley - Mygale SJ02 - 2021
1600: 01:03.09 - Adrian Wright - Gem AW1 - 2000
1400: 01:01.145 - Myles Castaldini - Speads RM08 - 2021
1000: 00:56.353 - Ben Powney - Jedi - 2021

Outright: 00:47.404 - Scott Mansell - Benetton F1 BOSS- 2004
F3 Cup Lap Record
Outright: 00:50.270 - Stefano Leaney - Dallara F317 - 2021
F308-11 low ride height: 00:51.205 - James Winslow -2021
F308-11 40mm: George Line: 00:53.439 - 2022.
STARTERS:
36
PRE-EVENT TESTING:
TBA
Silverstone Testing Link
FIRST MONO RACE (NATIONAL):
23.06.1962, Midlands Motoring Enthusiasts Club
(1.608 miles National circuit)
Winner: Alan Wershat, Lolita-Ford sidevalve
FL Wershat, 1:14.2s 78.02mph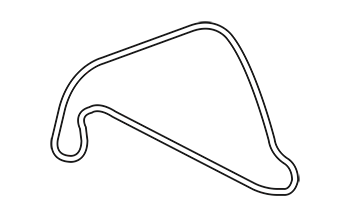 EVENT FORMAT 
The race format will be 1 qualifying session of 15 minutes, and 2 races, each scheduled to be 20 minutes in length.  Grid for race 2 is decided by the fastest laps of race 1.
We will be joining the Historic Sports Car Club on their famous Walter Hayes Trophy weekend, so a lot of Formula Ford racing going on!
CIRCUIT DETAILS
Silverstone Circuit
Towcester
Northamptonshire
NN12 8TN
Event Information
Organising Club: HSCC
EVENT ENTRY
EVENT DOCUMENTS
Documents will appear here as they are released or updated:
Entry List V1 (Correct as of

31.10.23)

Paddock Plan

Photographs
RESULTS
LIVE TIMING
NEXT EVENT